Ach Gadol is the only organization that operates a system of personal accompaniment for lone soldiers. We are a community that is currently comprised of over 500 volunteers who are committed to the values of Zionism, giving, family, and the gamut of Israeli identity. Having been lone soldiers themselves, our volunteers identify with the experience, understand the unique circumstances, and become the address to meet the needs of lone soldiers. Out of a sense of belonging and responsibility for the future of Israeli society, we decided to take action and establish a unique mentoring model that allows each soldier to be accompanied during his or her military service. The uniqueness of the model is that all of our volunteers are former lone soldiers and, by sharing their experience, they serve as role models and personal examples for the new young soldiers throughout their service and as they head towards civilian life. By embracing lone soldiers with social-family support, we make the soldier's service more meaningful and facilitate integration into Israeli society, resulting in more productive and accomplished citizens with heightened social awareness.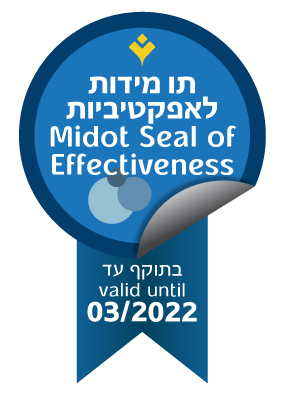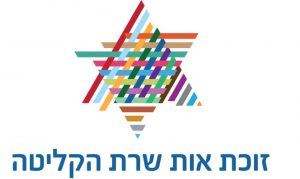 The primary goal of Ach Goal is to give each soldier the opportunity to have a Big Brother/Sister – a volunteer who served in the army just a few years earlier and becomes the soldier's personal address for assistance, information, guidance, and emotional support. A Big Brother/Sister is there for the soldier in every situation. Specifically:
Personal identification with the experience of being a lone soldier and serving as the address for support.
Individual accompaniment throughout military service, addressing the issues of loneliness, cultural gaps, and emotional distress.
Assistance in exercising lone soldier rights during army service and in civilian life.
Serving to bridge communication between the lone soldiers and the military system and helping to access information.
Strengthening the lone soldiers' sense of belonging in Israeli society.
The Organization's Activity in Numbers
A hero of Israel and a successful businessman. Moshe received the Medal of Valor for his military accomplishments in Sinai during the Yom Kippur War.
Nissim has had an impressive professional and managerial career in the chemical industry in Israel and abroad. He is the former CEO of ICL Fertilizers.
Yaki Vadmani held senior positions in the Shabak (General Secret Services) and served as CEO of leading Israeli companies such as Ace, Tempo, Electra, and Africa Industries. He is a member of the Raanana City Council and serves on the Board of Directors of the Israel Electric Company.
Ram Heskia is known for the important positions he held in the Paratroopers and Sayeret Matkal, the elite Special Forces unit. He continued as the Deputy Commander of the unit's reserves for many years and is now a businessman.
Ayelet has extensive experience in management and marketing, having held positions in public companies such as Wissotzky, Osem, Max Brenner, Elite, Cellcom, and more.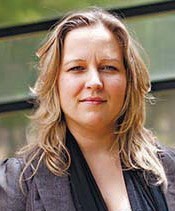 Elena is a leader in the entrepreneurial ecosystem in Israel, specifically in the area of innovation, and is a strategic marketing and community building expert. She is one of the founders of the organization.
Peter made Aliyah to Israel as part of the Naaleh program. He brings to the organization a wealth of volunteer experience – something that began when he joined the IDF as a combat soldier in the Givati Brigade. Peter completed his service as a Captain in the Intelligence Unit.
Avihay is a journalist and news reporter for the radio program Radio Darom and 101.5 FM, with an extensive background in volunteering. In the 20th Knesset, he established a lobby for graduates of ultra-Orthodox institutions. He joined Ach Gadol after his release from the Nachal Brigade.
Daniel Aharon, CEO and Founder
Daniel has a bachelor's degree in accounting and an MBA in business management. Daniel headed a group of Jewish Agency for Israel emissaries to Saint Petersburg, and he has held many other positions related to the absorption of young Olim.
Relly Tzin, VP Operations
Relly served in the IDF for twenty-five years, and she headed the Services and Welfare Division of the Israeli Air Force for ten years. She is an invaluable resource to the organization.
Rafael Madar, Director of the "Tzahal (IDF) Connection"
Rafael immigrated to Israel from France in 2011. He served in the Givati Brigade and, in 2015, established "Tzahal Connection", an IDF project that assisted and prepared 250 young lone soldiers, Olim from France, for their army service.
Kesenia Malchiman, Director of Personal Accompaniment Project
Kesenia has a bachelor's degree in Communications from the College of Management Academic Studies. She has many years of experience as a volunteer for Ach Gadol.
David Vartcha, Director of Pre-Recruitment Services
David has extensive experience in the process of absorbing new immigrants through his work as an instructor for the Jewish Agency program "Selah" and his volunteer work for several other organizations.
A veteran volunteer for the organization, Hodaya coordinated the Jerusalem staff.
Subscribe to our newsletter
Want to get updates on everything that happens in the organization ?